Resilience 
"Coping with the effects of COVID-19 in Samoa"
The impact of the pandemic on a Samoan family. When the borders closed, the country in late March 2020, it became truly an island, isolated from its neighbors except for incoming cargo. Yet this nation, untouched by a confirmed case of COVID -19, has been severely impacted economically, educationally and families caught across the ocean's divide. The emotional scars of the 83 deaths and the approximately 5000 reported cases from the measles outbreak that occurred less than six months ago, are still fresh. The fragility of the health care system was bolstered by external health care assistance that may be less forthcoming if COVID 19 reaches these shores as all nations grapple with their own burden.
This film examines the impact of COVID -19 on a family in Samoa, in a country without a confirmed case. It shares the intimacy of the struggle for normalcy in the lives of children whose school attendance has been disrupted, the economic impact of a tourist industry left decimated and of organizations working in the communities to support vulnerable families.
Production Team
Producer: Ramona Boodoosingh and team from National University of Samoa. 
Leota Khosrow Siisiialafia – Filmmaker
Joshua Lafoai – Journalist
Misa Vicky Lepou – Research
Contact: r.boodoosingh@nus.edu.ws 
Leota Khosrow Siisiialafia
Samoa Grassroot Studio
"Sharing Local Talent"
Mobile Vodafone- +685 7591333
Mobile Digicel- +685 7231528
Facebook: https://www.facebook.com/samoagrassrootstudio/
Instagram: Samoa Grassroot
StudioYoutube: https://www.youtube.com/channel/UC5z3aKbQ479FfKhHpml1UDQ?view_as=subscriber
Links
Short Docos
https://youtu.be/5_ZhDgqcAcQhttps://youtu.be/p-MIaQgAlrQhttps://www.youtube.com/watch?v=rT_mYPV30EY&t=1s 
Music Videos
https://www.youtube.com/watch?v=_JegqszrXts
https://youtu.be/wEYad3Kd_Wc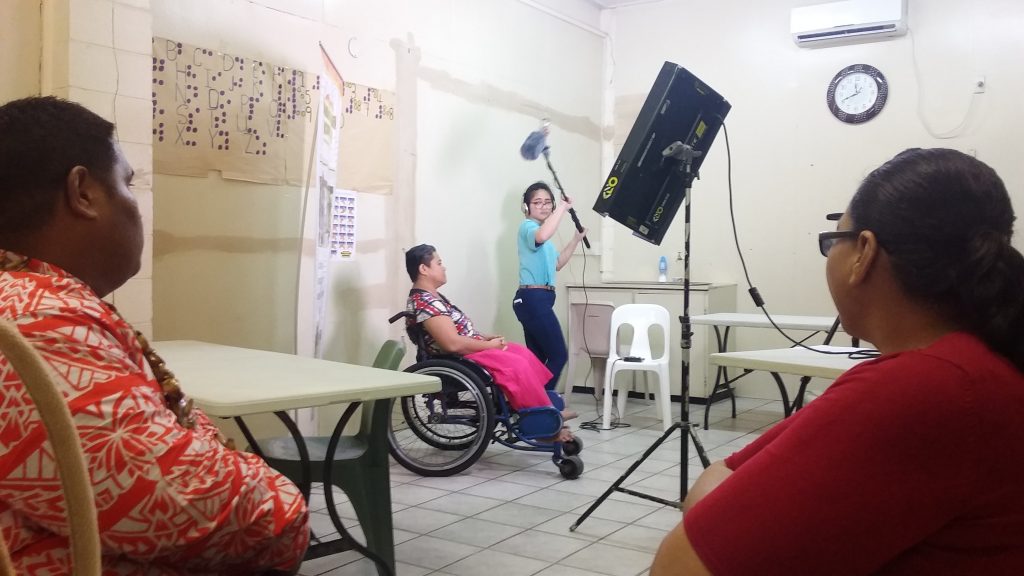 CREDIT LIST
Producer
Ramona Boodoosingh and team from
National University of Samoa
Filmmaker
Leota Khosrow Siisiialafia
Journalist
Joshua Lafoai
Research
Misa Vicky Lepou
Associated Organisations
National University of Samoa
Deaf Association of Samoa, NOLA
Contact
r.boodoosingh@nus.edu.ws
Leota Khosrow Siisiialafia
Samoa Grassroot Studio
samoagrassroot@gmail.com
Samoa Grassroot Studio was a dream growing up watching a family friend work on his own documentaries. This dream became a reality in 2019 and is focused on sharing local content. The challenges faced by our local people at the forefront of it all are the resources and after running into a cinematographer whom I met in 2010 later meeting him in 2015, he provided me with these resources i needed to bring this dream to life thus Samoa Grassroot Studio. Always remembering that it begins from the "grassroots"