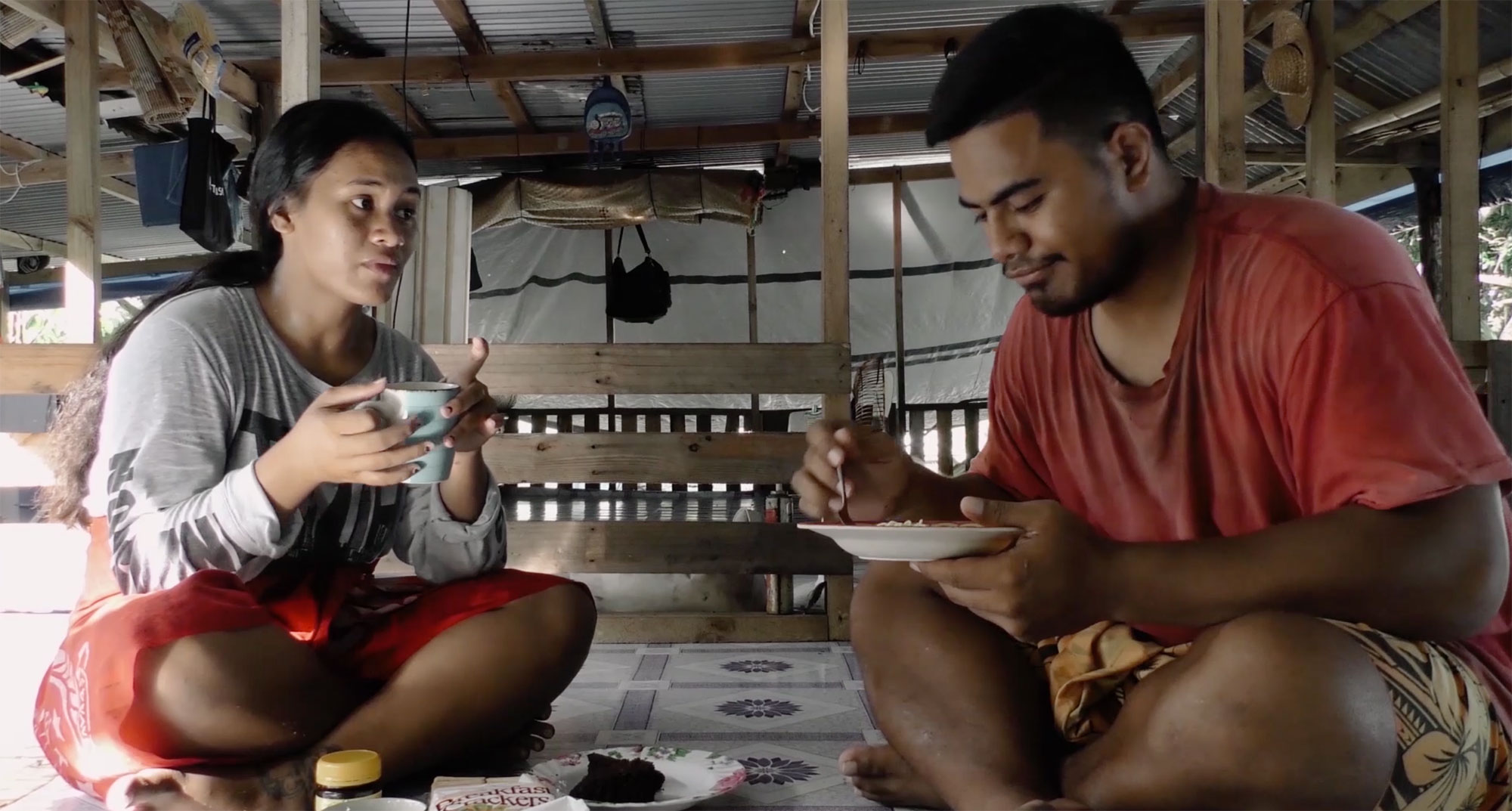 The Pacific Community Filmmaking Consortium (PaCiFiC) is a network of Pacific filmmakers and organisations working with communities. The consortium represents an emerging body of Pacific-made participatory films and filmmakers who have come together to develop and share practice as filmmakers and to support the communities with whom they collaborate. 
Film4Gender is a UK Arts and Humanities Research Council funded project supporting community-based filmmakers across the Pacific to produce films that support gender equality and highlight local community-led responses to gender based violence. Produced during the global Covid-19 pandemic, the films also document the impact of local restrictions on people's lives, and especially for women. The collection of 7 short films screening in 2020 spans 6 Pacific countries – Papua New Guinea, Bougainville, Solomon Islands, Tuvalu, Fiji and Samoa. 
The prevalence of violence against women in the Pacific region is among the highest in the world, whilst women's parliamentary participation is amongst the lowest.  Pacific Film4Gender is building a network of Pacific community based filmmakers whose work opens up alternative routes to understand and influence gender inequality in the Pacific by enabling communities to tell their own stories in their own cultural terms. The project aims to enhance filmmaker visibility through screenings, online events and the website which showcases their work and highlights the potential of community media to effect social change. 
Pacific Film4Gender builds on previous Pacific and European events, networking and publications (Arts & Humanities Research Council Networking Project, Exploring Participatory Filmmaking as a Development Method to address Gender Inequality in the Pacific (2017/2018) and the Scottish Funding Council "Pacific Connections: Community Filmmaking and Gender Inequality in the Pacific" (2018/19).
This project has been coordinated by partners at The University of Goroka, PNG (Dr. Lilly Sar: lsarnorah@gmail.com), National University of Samoa (Dr. Ramona Boodoosingh: r.boodoosingh@nus.edu.ws ), University of the South Pacific, Fiji (Dr. Jacqueline Ryle: jacqueline.ryle@usp.ac.fj), Edinburgh Napier University, UK (Dr. Kirsten MacLeod, UK Executive Producer: k.macleod2@napier.ac.uk ) and the Centre for Pacific Studies at the University of St. Andrews, UK (Dr. Tony Crook: tc23@st-andrews.ac.uk). 
Email: info@pacificfilm.net
Instagram: PacificFilm4Gender
Twitter: @film4gender
Facebook: @pacificcommunityfilmmakingconsortium 
♯film4gender ♯16daysofactivism ♯16dayscampaign ♯pacificfilm4gender ♯PaCiFiC ♯Pacificcommunityfilmmakingconsortium ♯16daysofPacificfilmmakers ♯16daysofPacificfilmmaking
Screenings
25/11 Solomon Islands:
Hero-ine November 25, 4.30pm Solomon time at Dreamcast Theatre, Honiara. Screening will be followed by Q&A with cast and crew and short educational talk on family violence. 
Contact: Dr. Anouk Ride
anouk.ride.com@gmail.com 
26/11 Fiji: 
University of the South Pacific (USP): 
Contact: Dr. 
Jacqueline Ryle

jacqueline.ryle@usp.ac.fj
04/12
PNG: 
Strongpela Meri University of Goroka
Contact: Dr. Lilly Sar

lsarnorah@gmail.com 
09/12 SAMOA:
National University of Samoa (NUS), Apia.  
Contact: Dr. Ramona Boodoosingh
r.boodoosingh@nus.edu.ws  
10/12 Tuvalu:
Contact: Tala Simeti
 t.sim2616@gmail.com
tbc Bougainville
:
Contact: Llane Manau
llane.munau77@gmail.com  
Online Screenings
Tuesday1st December Facebook Live
07.00: UK (GMT) 
17.00: PNG (+10 hrs) 
18.00 Bougainville (+11) 
18.00: Solomon Islands (+11) 
19.00: Fiji (+12) 
19.00: Tuvalu (+12) 
20.00: Tonga (+13) 
21.00: Samoa (+14) 
Meet the Filmmakers & Participants Webinar at: https://us02web.zoom.us/j/5078461112?pwd=QUZ3WS90WUN0TE80R0UyOTRaRTA3UT09